Merrimack Valley's Leading Vein Treatment Center
For more than 25 years, Dr. Paula Muto and her team of vein specialists have offered patients in Merrimack Valley and beyond the highest level of care.  The Muto Vein Center was one of the first vein centers to embrace the innovative techniques available to quickly, comfortably, and effectively treat a wide-variety of vascular conditions, including varicose veins, spider veins, pain and swelling, bruising, ulcers, stasis dermatitis, restless leg syndrome (RLS), and more.
The modern non-invasive and minimally-invasive vein treatment options available at The Muto Vein Center are performed in a comfortable office or outpatient setting and involve little to no discomfort or downtime.  Let Dr. Muto and her team of experts help you look + feel your best as quickly as possible!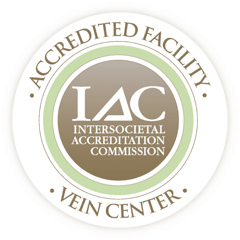 Merrimack Valley's First
IAC Accredited Vein Center
Led by the #1 female doctor in the Merrimack Valley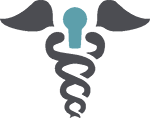 Board Certified, Fellowship Trained
Vascular Surgery + General Surgery
Paula Muto, MD is the owner of The Muto Vein Center and is Board Certified in General and Vascular Surgery. She has been in solo private-practice for over 20 years in the Merrimack Valley. She graduated from Amherst College with a degree in English and Neuroscience, and then completed Medical School at New York Medical College. She then went on to complete her Surgical Residency at Tufts New England Medical Center, and her Vascular Fellowship at Lahey.
She is a member of a family of physicians and surgeons who have collectively practiced medicine in Massachusetts for over 50 years. She is an outspoken advocate for patient care and is passionate about women's health issues. She was named one of the top female physicians in the country by Becker's Hospital Review.
In her spare time, Dr. Muto enjoys spending time with her family and competing on the squash courts.
The Muto Vein Center is proud to accept most private and managed care insurance plans, including Medicare and Medicaid.  For those paying directly, we strive to offer top care for a fair, affordable price. 
Not sure where to start?  Book your free vein consultation to discuss your concerns and treatment options in-person or via video from your home or office. There's no obligation – it's simply a free service we provide!
To schedule an appointment at The Muto Vein Center, give us a call or click below to request an appointment online.  We are currently welcoming new patients!